Following her controversial comments about her pension and her plan to "manifest" money in the Dominican Republic, 90 Day Fiancé: The Other Way Season 4 star Daniele Gates has filed for bankruptcy. Is she being honest about her financial situation to her husband, Yohan Geronimo? Here's what we know about Daniele's current financial situation.
Spoiler Alert: This article contains spoilers regarding Daniele's storyline of 90 Day Fiancé: The Other Way Season 4.
Daniele files for bankruptcy in 2022
43-year-old Daniele is facing money woes, according to In Touch. The bankruptcy filing obtained by the outlet confirms that the 90 Day Fiancé: The Other Way star filed for bankruptcy on January 22, 2022. Daniele has assets totaling $22,420 and liabilities of $224,584.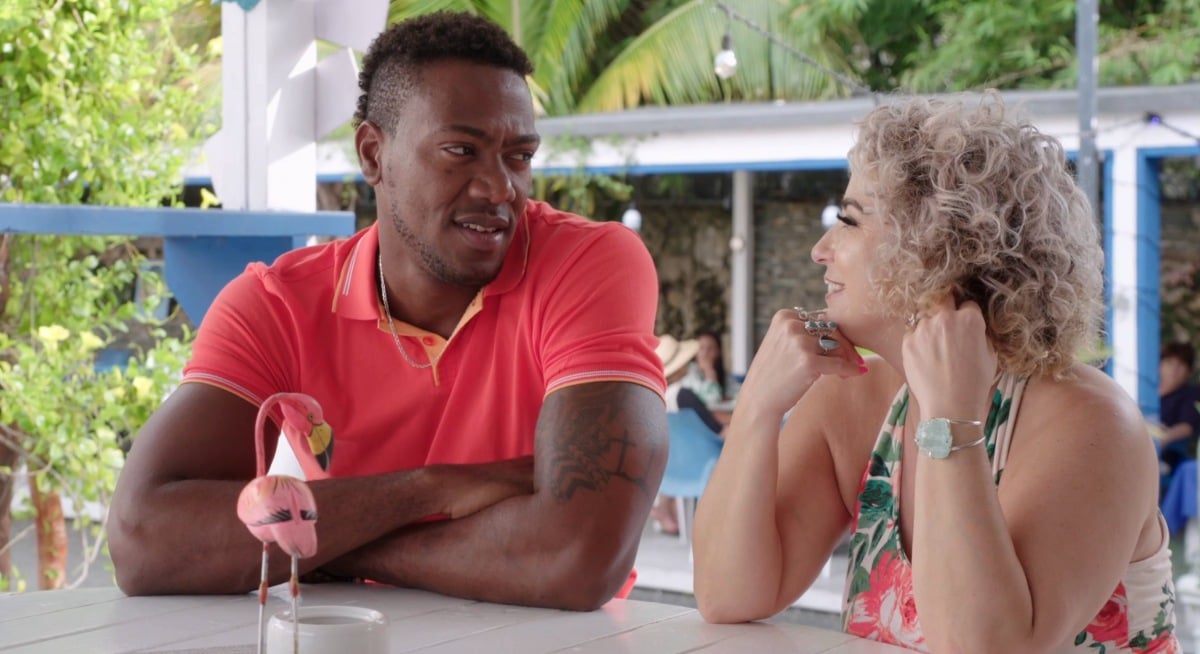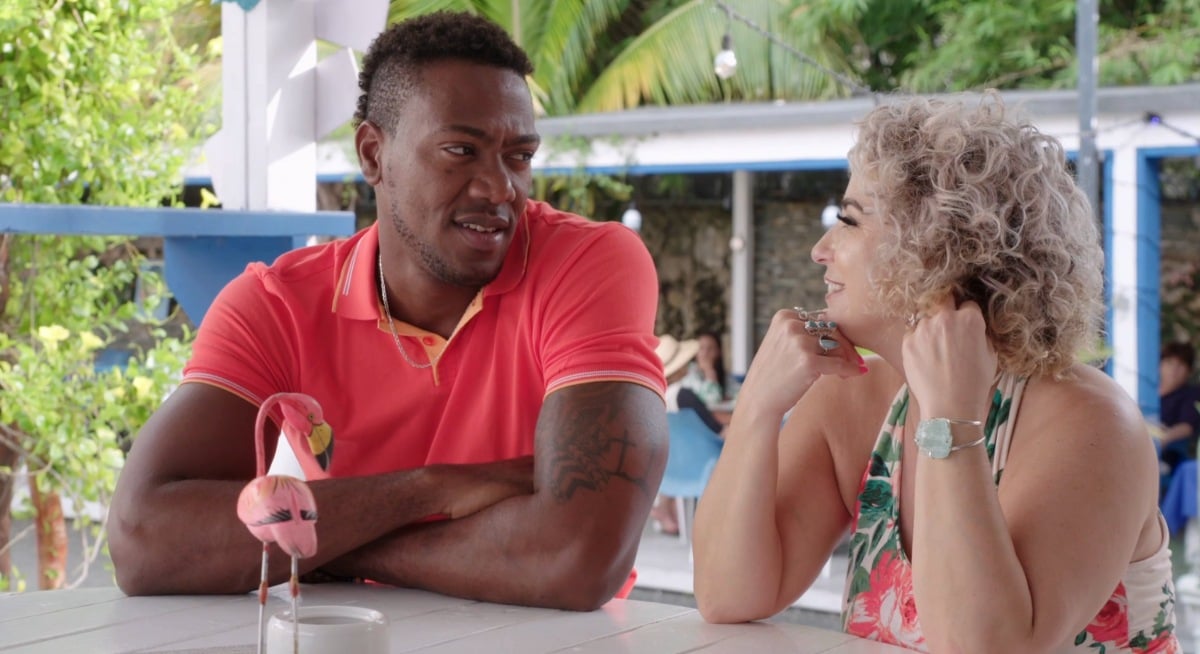 The school teacher says her monthly income is $4,717, while her expenses total $6,017. Daniele says that $63,346 of her debt comes from student loans. However, the documents prove that most of her debts are consumer or credit card debt.
On the premiere episode of the season, Daniele faced backlash online after she told her friends that she was quitting her job as a public high school history teacher in New York City after 15 years. If she remained in her career for one more school year, she would receive an extra $15,000 a year in pension upon retirement.
She was too eager to start her life with Yohan in the Dominican Republic and said that the $15,000 a year wouldn't mean much to her when she was older. After the episode aired, Daniele went to her Instagram Stories to defend her choices.
The former school teacher explained that after 19 years at a municipal job in New York City, ​employees become eligible for a pension of at least $100,000. The reality star stated that she could borrow $100,000 from her pension to invest in a property in the Dominican Republic, where she could make "passive income" that would be significantly more than the extra $15,000 a year.
She said that teaching is "miserable" and traumatizing to her, making the $15,000 not worth sacrificing the state of her mental health. Still, some 90 Day Fiancé: The Other Way fans wonder if Daniele is being hasty by not sticking out her teaching job one more year.
What do Daniele and Yohan do for work?
Danielle looked forward to slowing down in the Dominican Republic with Yohan and living off mangos on the beach. However, her 32-year-old husband, Yohan, wanted more out of life than staying in his hometown of La Romana, Dominican Republic. Based on the couple's Instagram content, they currently live in New York City. Daniele is busy promoting her healing work via her Instagram, @liveyinsa.
Daniele runs a week-long retreat where she and other healers teach people how to heal trauma and "energetic imbalances" through chakra and reiki work. It's unclear if she finished her last year as an educator on not while living in New York City.
Another source of income for Daniele comes from her appearance on 90 Day Fiancé: The Other Way Season 4. While the exact amount of the paycheck hasn't been disclosed, it's been reported (via Radar Online) that TLC pays their American cast members anywhere between $1,000 to $1,5000 per episode.
Meanwhile, Yohan works as a personal trainer but also has a spicy side gig. On February 3, the 90 Day Fiancé: The Other Way star announced his Unfiltrd account, a social subscription platform similar to OnlyFans, posting exclusive unfiltered content. In the Instagram video, a shirtless Yohan dances on the beach with the words, "Come see Yohan's adventurous side on Unfiltrd."
Fans will have to keep watching 90 Day Fiancé: The Other Way Season 4 to find out what happens next with Daniele and Yohan that led them to live in New York City.
90 Day Fiancé: The Other Way Season 4 airs Sundays at 8 pm ET on TLC.
Follow this Passive Income Ecosystem: Grapeswap for Extra Money
Grapeswap – token 🍇 $GRAPE – is a strong DeFi Tools for Yield Farming, Staking, Power-Ups Gains, Gamified Rewards, Play2Earn Games and Token Utility Ecosystem MultiChain.
🔑 Key features
Multichain: BNB Chain, Polygon, AVAX, ETH, Fantom and more
Yield Optimizer: Staking, Farming, Power-Up
DEX: Instant Buy, Order Book, Auction, Swap and Liquidity Pool Provider
Play to Earn: Grapenopoly
Crypto Sports Booking: Football
Community DAO: DAO
Gamified Rewards: Grape Moment, Grape Slot, Grape Fortune and Grape Joker
Wallet and Payment Tool: Grape Wallet
and more coming
🔗 Official Website Grapeswap
✅ Check out the new Metaverse for Passive Income on Youtube